This vacation cottage sits by a recreational lake named The Bowl, a stone's throw from the world renowned Tanglewood Music Festival.
The design plays off the song Life is Just a Bowl of Cherries.

Cherries bring to mind slow summers in the country. But, also, extravagance and luxury—the proverbial "cherry on top."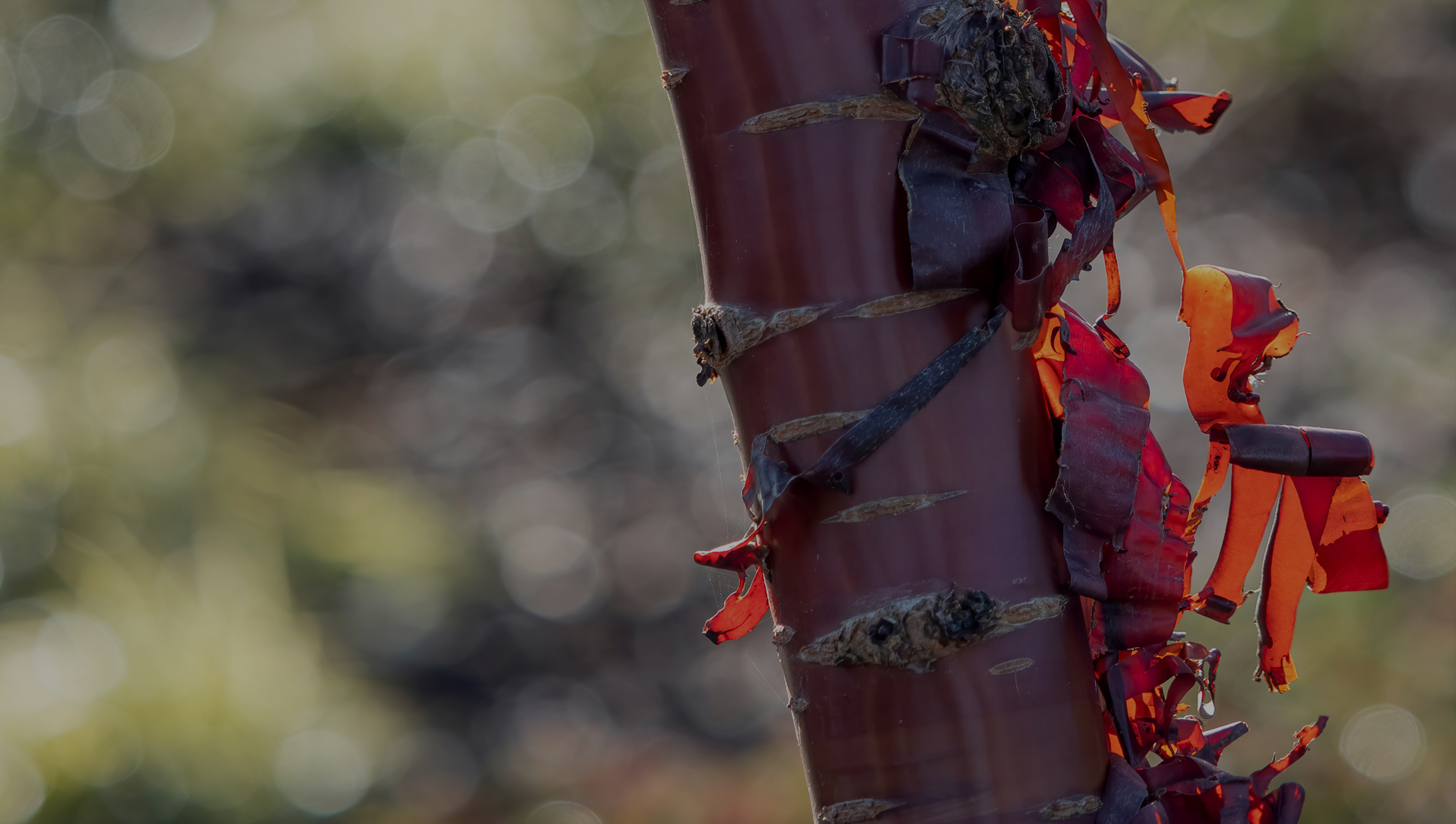 Prunus Avrium is a gorgeous tree with crimson-colored bark. It translates to 'Wild Cherry.' This seemed right.
Stylish doesn't mean staid.
The goal was to create a showstopping master bath without changing the home's footprint, and without the cost or added timeline of pushing the envelope 'up' or 'out'.
The bath backs to the rear yard, which has a decidedly clear, close, and non-inspired view of the home just 30' behind.
No View. No Problem.
The design creates a new and beautiful view in the form of a privacy atrium [an open-roofed court] located just behind the bath.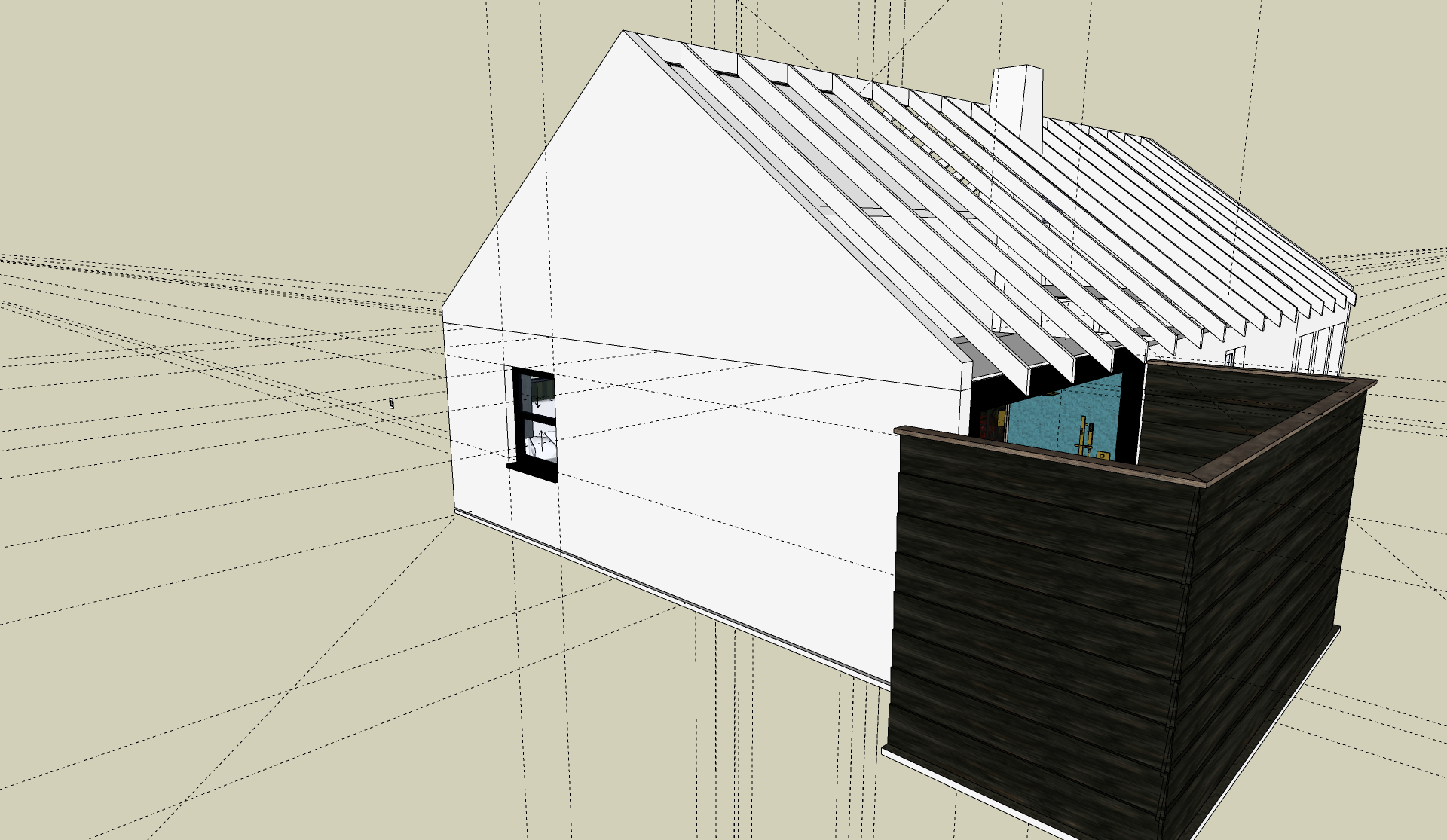 The bath was shifted to the side and joined to what becomes the Master Bedroom.
Once the simple 3-sided fence and large glass window get added, this small 86 sq ft bath will feel twice the size.
It creates so much visual space, light and beauty, without the expense or complication of an addition.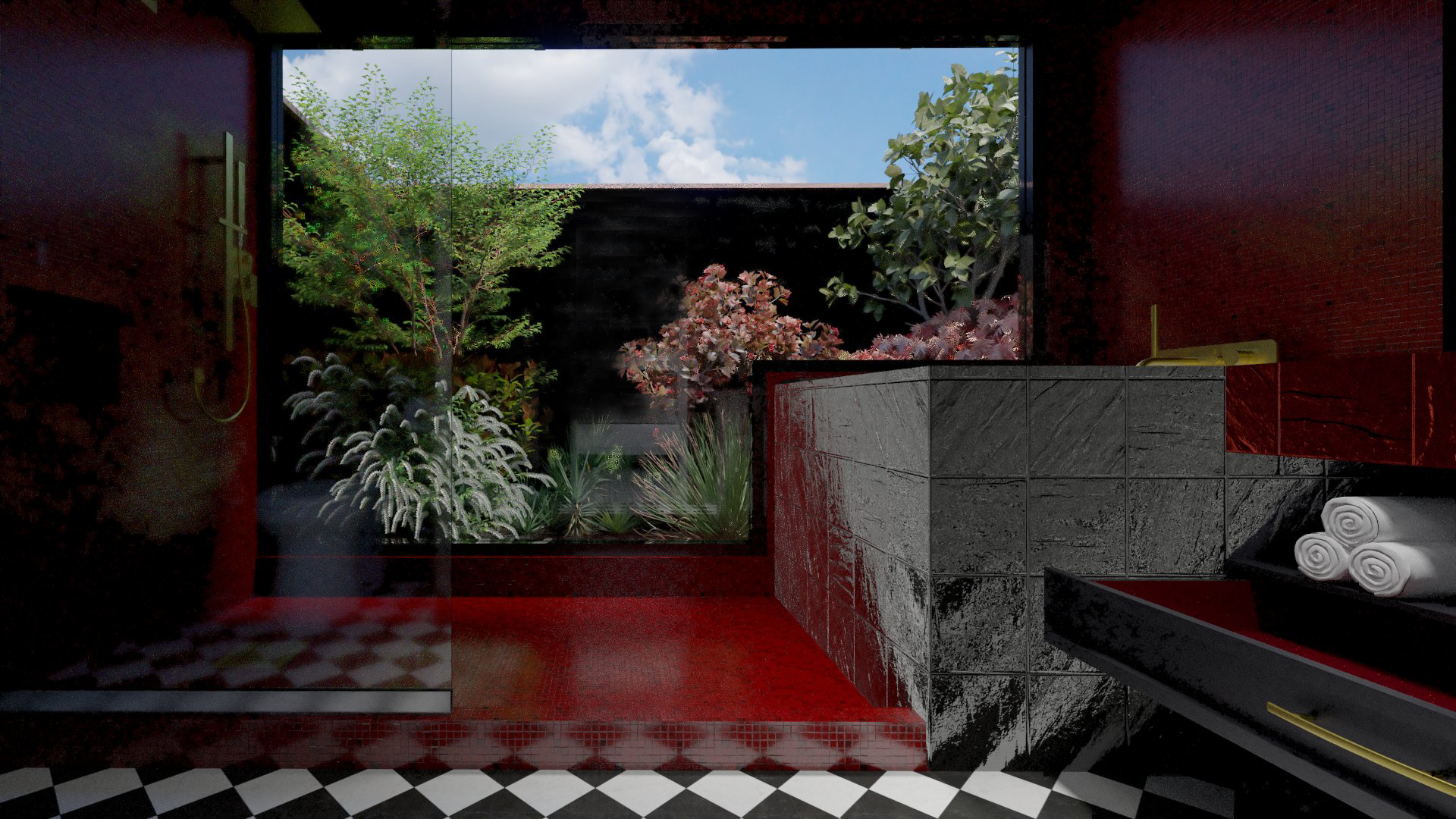 A hi-tank toilet is pushed back slightly to create privacy and dimension in this small, rectangular room.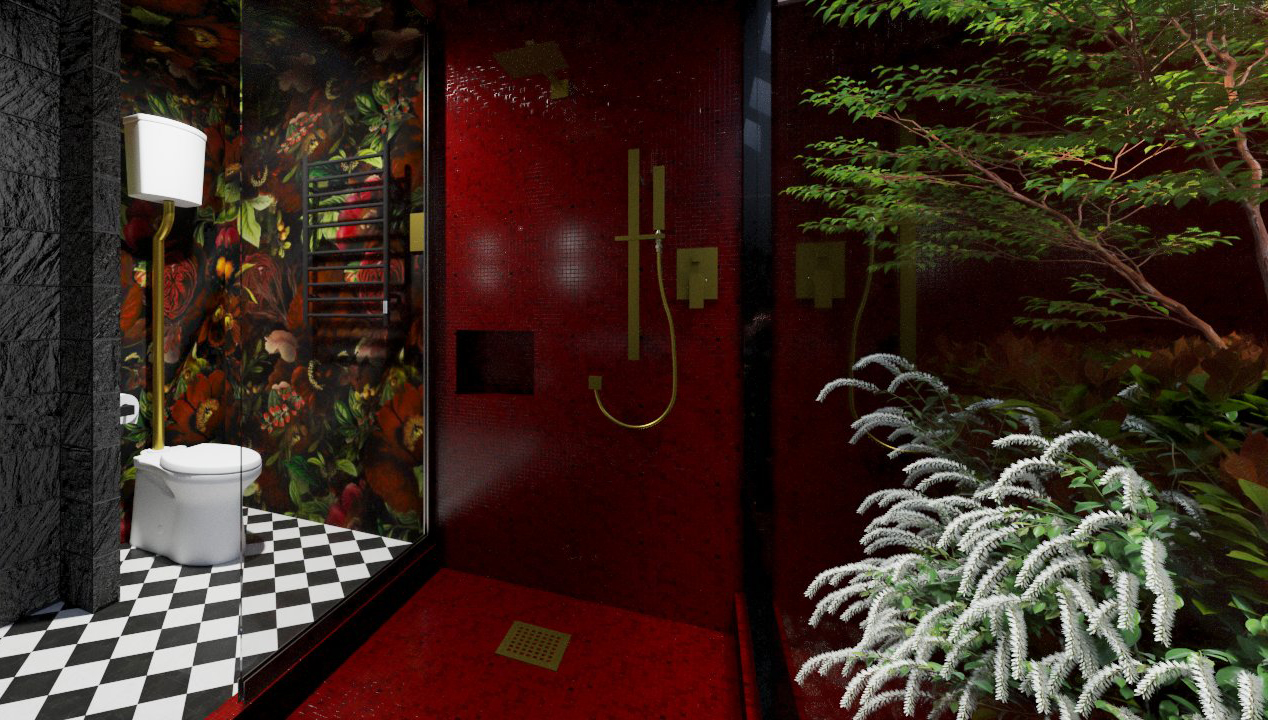 Despite the low ceilings, long linear lines by way of sconces and fixtures lift the eye for a perceived sense of height. And the ceiling is wrapped in floral and tile to surprise you when you do look 'up'.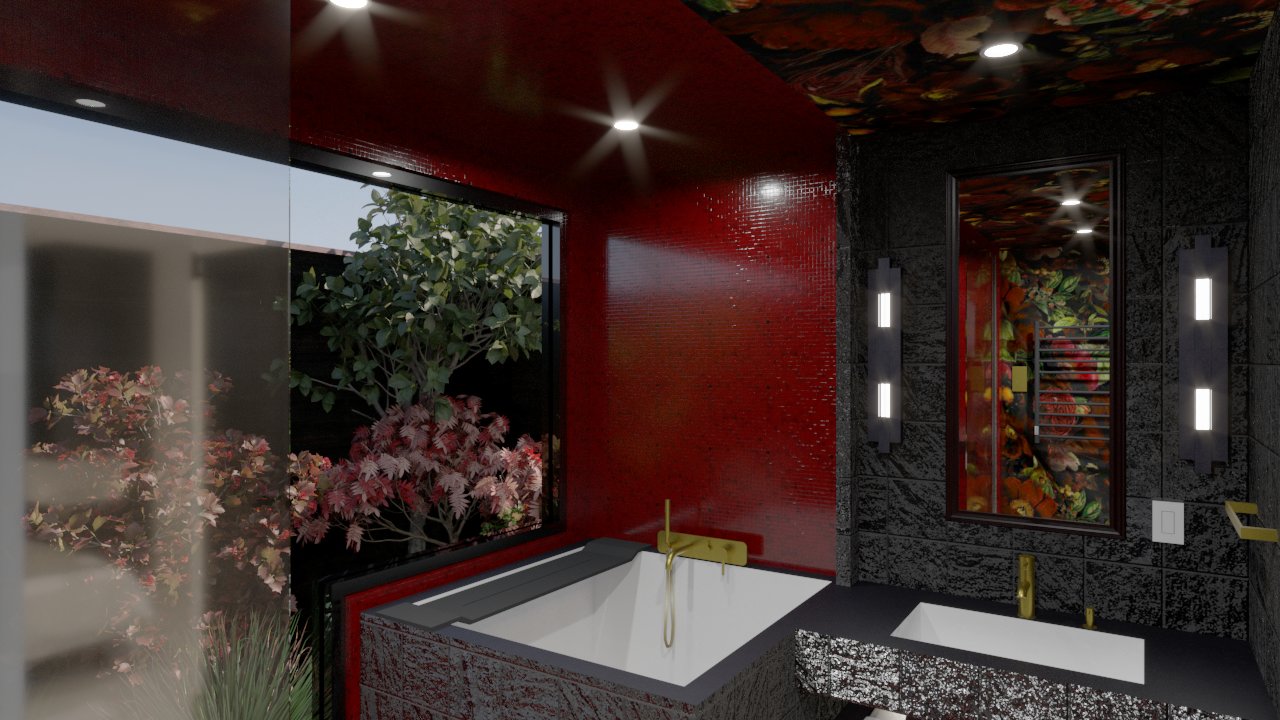 Small Doesn't Negate Luxe
It's the little things that make moments special. There are things we don't know we 'need' until we have them—and then we can't live without them.
A remote-controlled shower warms the water before stepping in and towels heat up while you rinse off. A soaking tub fills the gap on days too cold for the lake.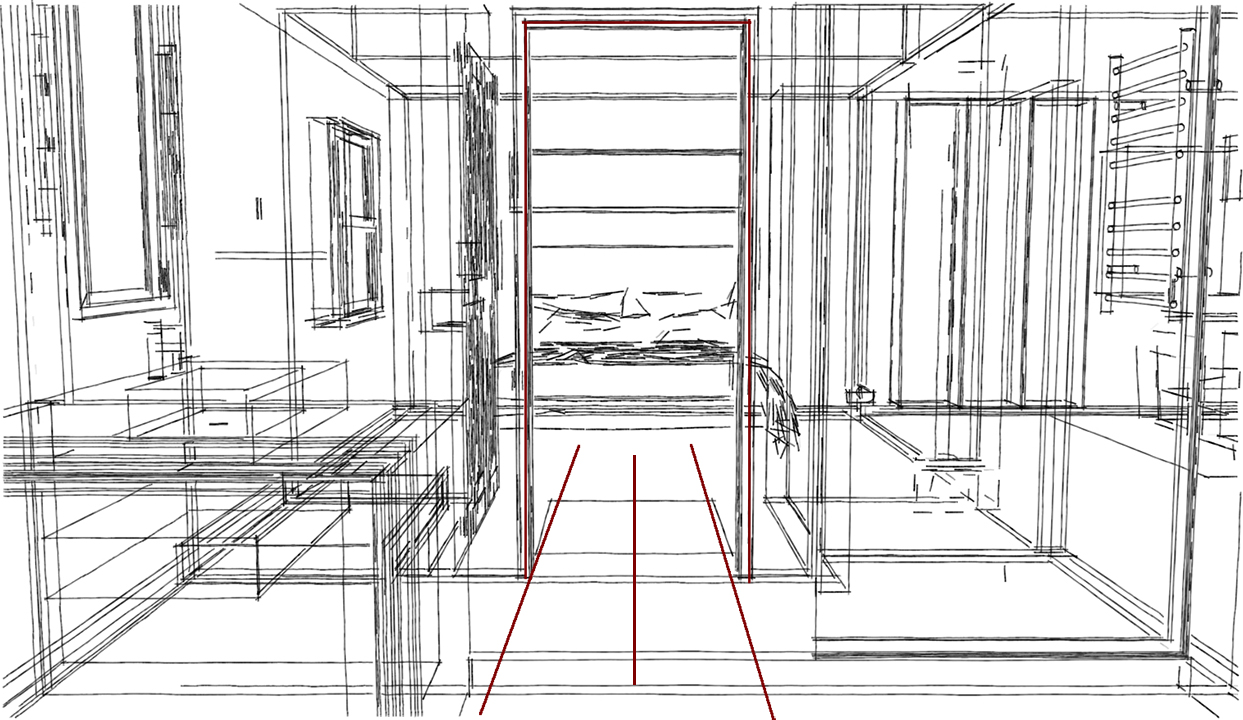 The bed has been positioned with a straight shot out to the atrium so that it, too, is a room with a view.
"Life is just a bowl of cherries; Don't make it serious; Life's too mysterious."